Faculty:

Mr Gregg Frederick CSE, CSE

Format:

Audio and Video
Description
Showing up strong is always important. During this economic crisis, it is even more critical to show up in purposeful ways. Gregg Frederick, a certified Peak Performance Mindset trainer, former VP of Sales, multi-champion cyclist and mindset trainer for world-class athletes and executives will train you on how to show up strong and win the day every day!
Gregg will give you insights on how both world-class athletes and world-class executives show up strong in similar ways. From body language, to energy levels and self-awareness, you will walk away tall knowing how these athletes and executives create use these techniques to create a winning mindset.
Take-aways from the Showing Up Strong Session
How to show up in purposeful ways in both low-stress and high-stress environments.
Showing up strong through self-awareness and talent identification
Showing up strong through physiology
Using positive energy and visualization to show up strong every day
Showing up strong through the use of positive language
Faculty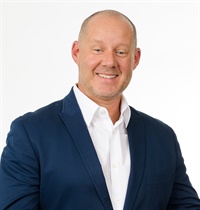 Principal Owner
G3 Development Group
---
Gregg Frederick, CSE, MBA is the owner of G3 Development Group, Inc. in Orlando, FL. Gregg has an MBA in Global Leadership Development from The University of NebraskaGallup Leadership Institute. Gregg is also a certified Peak Performance Mindset trainer from Mindset Science and Selling Power Magazine and a Certified Sales Executive, CSE, from Sales and Marketing Executives International (SMEI) and serves on their Board of Directors. He presents on Gallup strengths, leadership development, sales, retail engagement, Peak Performance Mindset and customer engagement strategies to various industries around the world.
At G3, Gregg consults with various companies and entrepreneurs on strategic development, sales strategy and leadership development. He conducts one-on-one coaching with executive and mid-level managers and strategic planning sessions with management and leadership groups. He has worked with clients in the healthcare, education, outdoor/run/cycling, high-performance athletics and retail sectors and regularly consults for other consultants. G3's clients see an average first year growth of 38%. Gregg "plants seeds of emergence"
Prior to starting G3, Gregg worked for the World's Largest Bicycle Brand, Giant Bicycle, as a Director of Sales and Business Development where he utilized his professional sales accreditation and strengths-based management techniques to maximize his sales team's potential to achieve over $40M in sales growth in 3 years. He also served as the Director of Retail, responsible for developing, opening and actively managing over 150 Giant branded and Giant Partnership retail stores worldwide.
Gregg is an avid cyclist, has been racing BMX bikes competitively for 36 years and enjoys being a devoted husband and father to his three sons.
Gregg's top five Gallup strengths are: Learner, Relator, Competition, Achiever, Responsibility
Follow Gregg on Twitter @g3leadership and [email protected]
---