Faculty:

Dr. Dave Hinkes

Format:

Audio and Video
Description
Dave Hinkes compiled 27 years of real-world selling notes and put it all into an Amazon bestselling book 'Selling By Objectives (SBO): The Handbook for More Profitability in the 21st Century (now in its 3rd Edition). The setting and dialogue for each chapter of the book takes place in a car dealership. The beauty of Dave's 8 universal 'sales' objectives is that they're all inclusive. Dave will challenge anyone to think of another separate and distinct one from the ones covered. Thus, you will learn exactly what you need to focus on to improve your personal brand.
Learning Objectives
What is your personal brand?
The 8 universal objectives to boost your personal brand/value.
How to apply the objectives immediately.
Faculty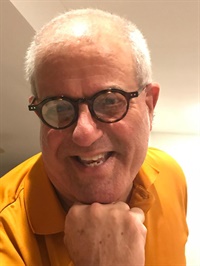 Hink, Inc., CEO
---
Native Miami Beachian, Spanish bilingual, dual doctorates in marketing and management, 7 professional sales and marketing certifications, entrepreneur, consultant, author, professor, trainer, speaker, coach, mentor, family man with wife (Deb) of 39Y and 3 grown 'kids', hobbies are music, travel, theatre, ping pong (table tennis), bowling, golf, reading, spectator football and basketball, currently reside in Port St. Lucie, Florida.
---