Faculty:

Mhairi Petrovic, CME

Format:

Audio and Video
Description
In the era of physical distancing, communicating with customers has taken on a whole new importance – and challenge. Customers we previously interacted with in-person have moved online, and now all communication must flow through digital channels.
Join Mhairi Petrovic, founder of Out-Smarts and Director at SMEI and learn the key steps you need to consider when creating your strategy.
It starts with an inventory of the channels you have and gaps that may exist. With time of the essence, we'll then examine quick wins for businesses and ways to effectively get your message across. Finally, we'll examine some professional, yet approachable, examples from other small businesses.
WHAT WILL I LEARN?
Deciding which channels to use, what to say, how to craft your message, and plan next steps
Ways to keep customers and followers engaged and informed
What to do about pre-scheduled campaigns
How to quickly set up an e-mail broadcast
Language and image considerations
Faculty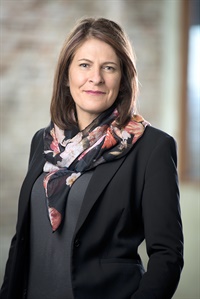 President
Out-Smarts Marketing
---
Mhairi is the founder of Out-Smarts, a digital marketing agency in Vancouver Canada that works with organisations that do good in the world to help them do better online.
Over the span of her career, Mhairi has worked with organizations of all sizes from mutinationals to solopreneurs across a wide range of industries in North America and in the UK.
Passionate about digital marketing and sharing her knowledge, Mhairi enjoys blogging, public speaking and teaching.
In her spare time Mhairi enjoys graffiti hunting, discovering ancient monoliths, making kombucha and spending time with her family.
---