Faculty:

Stephanie Scheller

Format:

Audio and Video
Description
Disruption is the word of the decade! Obsession runs high with how to disrupt an industry as we are starting to recognize that disrupterslike Uber, AirBnB, Amazon and Netflix get paid the big bucks. But how do these companies experiencing explosive growth make it happen? How are some companies erupting to millions and billions in a matter of a few years when the vast majority of all small businesses never make it past the $1MM annual revenue mark?
In this revolutionary training, Stephanie Scheller breaks down exactly what makes the difference for the companies experiencing truly disruptive growth, and regardless of whether you want to create disruptive growth, or just hit your annual milestones, she explains how to implement the same key pieces in your business as well!
Faculty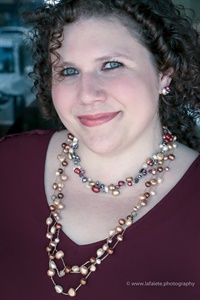 Grow Disrupt
---
Stephanie Scheller is the founder of Grow Disrupt, a San Antonio-based training organization for small businesses, an accomplished speaker and has been behind the scenes with more than 2500 companies in the past five years to analyze & address their sales, marketing & systems!
She is a TEDx speaker, a Forbes 30 under 30 nominee, a 2020 Woman Business Owner of the Year Award Recipient, a two-time best-selling author, an entrepreneur, a coach and a trainer and dedicated to teaching the same skills that allowed her to build her business from scratch and walk away from her corporate job in less than five months.
---