Faculty:

Shirin Oreizy

Format:

Audio and Video
Description
Learn Scientifically Proven Ways to Optimize Your Messaging, Website & Pricing.
Every savvy marketer needs to have a basic understanding of Behavioral Science, the study of how people really make decisions, in order to create better outcomes and to future-proof their career. This course will teach you the basics of Behavioral Science and show you how marketers at companies like Facebook, Uber and Walmart are using it to drive consumer behavior. After learning about Behavioral Science and the common misconceptions you need to avoid, we'll do a hands-on exercise so you can apply these principles to a real life marketing challenge.
Learning Objectives
After this course, you will get some quick wins under your belt. We will cover the Just Do's of Behavioral Marketing – proven principles that are sure to get immediate results.
Know how to design experiments with Behavioral Science so you can use evidence-backed results to drive conversion in your messaging, websites, social media ads, virtual events and pricing model.
Hands-on exercise lets you apply the principles you've learned to a real life marketing challenge.
Understand how to correctly use Behavioral Science in your marketing during COVID-19.
Handouts
| | | | |
| --- | --- | --- | --- |
| | Behavioral Marketing PPT (7.4 MB) | | Available after Purchase |
Faculty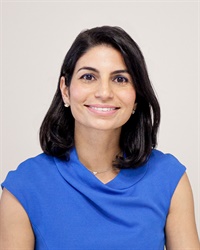 President and Founder
Next Step
---
Shirin Oreizy is the Founder and President of Next Step, an award-winning Behavioral Design Agency based in San Francisco, CA. Next Step leverages the latest research in Behavioral Science (the study of how humans really make decisions) to design better outcomes for businesses in their marketing and growth initiatives. Their client base is diverse and includes The United Nations, International Land Conservation Network and Stanford University to name a few. Shirin has a degree in Engineering & Computer Science from UC Berkeley and holds accreditations from Duke University and UC Berkeley on Behavioral Science and Positive psychology. Her work applying Behavioral Science in marketing & growth is regularly featured on Forbes, INC. & the Huffington Post.
---